Blurb
Sometimes spaceships disappear with everyone on board – the Lost Ships. But sometimes they come back, strangely altered, derelict, and rumoured to be full of horrors.
Opal is on a mission. She's been seeking something her whole life. Something she is willing to die for. And she thinks it might be on a Lost Ship.
Opal has stolen Clarissa, an experimental AI-controlled spaceship, from the military. Together they have tracked down a Lost Ship, in a lonely nebula far from colonised space.
The Lost Ship is falling into the gravity well of a neutron star, and will soon be truly lost … forever. Legends say the ships harbour death, but there's no time for indecision.
Opal gears up to board it. She's just one woman, entering an alien and lethal environment. But perhaps with the aid of Clarissa's intelligence – and an armoured spacesuit – Opal may stand a chance.
If the blurb doesn't want you running out to get this book then go give your head a shake and read it again 🤣  but seriously if you like reading science fiction books you will love this.
Reading through the book it did kind of have a Aliens vibe to it. Opal the did remind me a bit of Riply (sigourny weaver) in this book. As she is hard faced takes no shit from anyone and will take anyone on even if it's unknown beings or really hardcore supreme marines.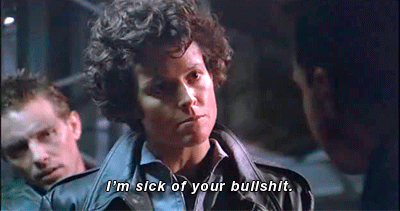 Opal is on a mission with her stolen ship which she's named the AI Clarissa. They need to discover what is on this lost ship that. As Opal gears up she sets off not knowing what or who is on the lost ship. The suit she wears is very technologically advanced. Clarissa is in the suit with her so Opal has help throughout her journey into the unknown.
Opal has to traverse throughout the ship all by herself. Yes it's very spooky (I never got scared though 😢) The ship hasn't any power. So the only light Opal has is from her helmet. Casting shadows every time she moved her head. Constantly second guessing herself if she seen something out the corner of her eye. Asking Clarissa if there is in fact any life signs on the ship. Clarissa constantly scanning and informing Opal that there is nothing else on the ship with her.
Opal doesn't believe it and is on constant guard. As she has a feeling that she is being watched.
As opal goes through the ship on the constant look out and the hairs on the back of her constantly prickled. She goes through each section of the ship she notices that it looks like every got up and left in a hurry. Tables/chairs strewn everywhere. Food that's been left that long that it has mould growing on mould.
Opal goes through each section of the ship on discovering what she thought might of happened to the ship and the people on board.
What she discovers is…………READ……….THE……….BOOK…………TO…………FIND…….OUT.
What she does discover will change her life forever. Opal has now made a decision that only sets her fate onto one unchangeable path.
Bio
Karl Drinkwater is originally from Manchester but lived in Wales for twenty years, and now calls Scotland his home. He's a full-time author, edits fiction for other writers, and was a professional librarian for over twenty-five years. He has degrees in English, Classics, and Information Science.
He writes in multiple genres: his aim is always just to tell a good story. Among his books you'll find elements of literary and contemporary fiction, gritty urban, horror, suspense, paranormal, thriller, sci-fi, romance, social commentary, and more. The end result is interesting and authentic characters, clever and compelling plots, and believable worlds.
When he isn't writing he loves exercise, guitars, computer and board games, the natural environment, animals, social justice, cake, and zombies. Not necessarily in that order.
Links
Website / Facebook / Twitter / Instagram / Newsletter